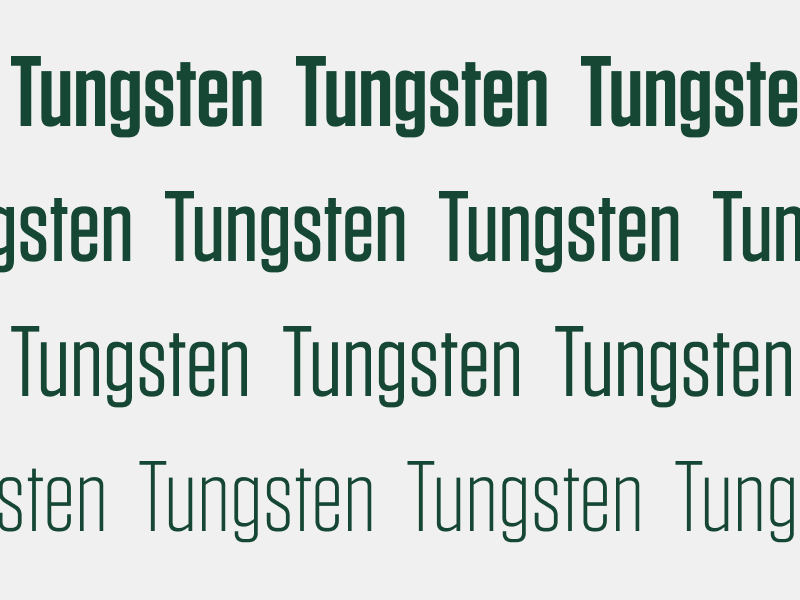 Tungsten
Tungsten is our primary sans serif typeface, and it visually captures our voice in communications.
Tungsten works best in headlines large and small. It draws attention to our messages with its tall, condensed letter forms. Tungsten is usually set in all caps and looks best when letterspaced tightly.
Tungsten is available in eight weights ranging from Black to Thin.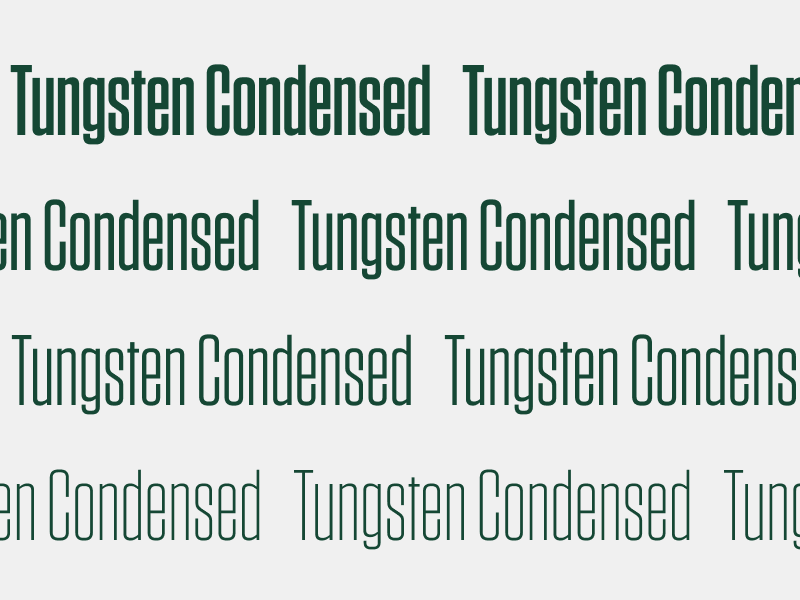 Tungsten Condensed
Tungsten Condensed has many of the same qualities as the regular version of Tungsten. However, its narrower letterforms feel more technical and contemporary. These characters also take up less horizontal space. This typeface is best for big, bold headlines, but it doesn't always work as well at small sizes, especially with the lighter weights.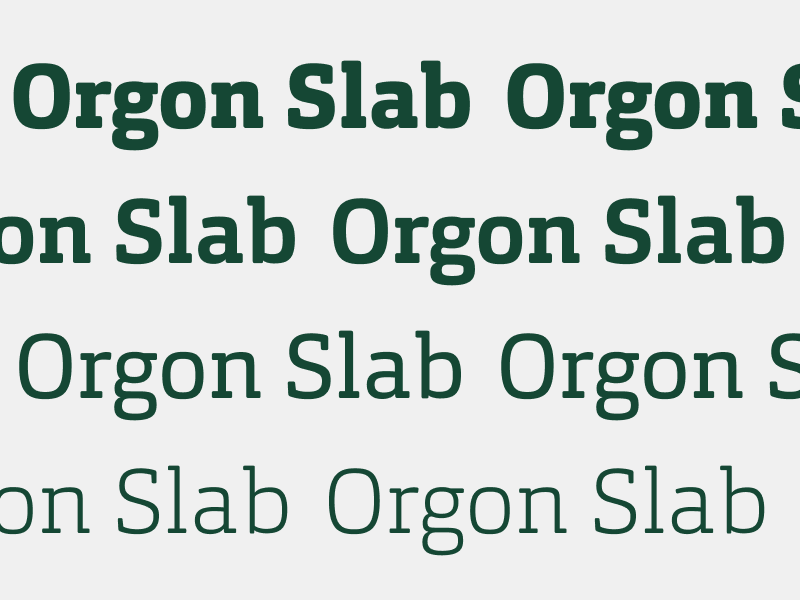 Orgon Slab
Orgon Slab is our primary serif typeface. It brings balance to our typographic palette.
Orgon Slab is both technical and friendly. It's best used as a text face and as a complement to Tungsten in larger headlines. Orgon Slab is clear and readable in all applications.
Orgon Slab is available in eight weights ranging from Black to Thin, all with matching italics.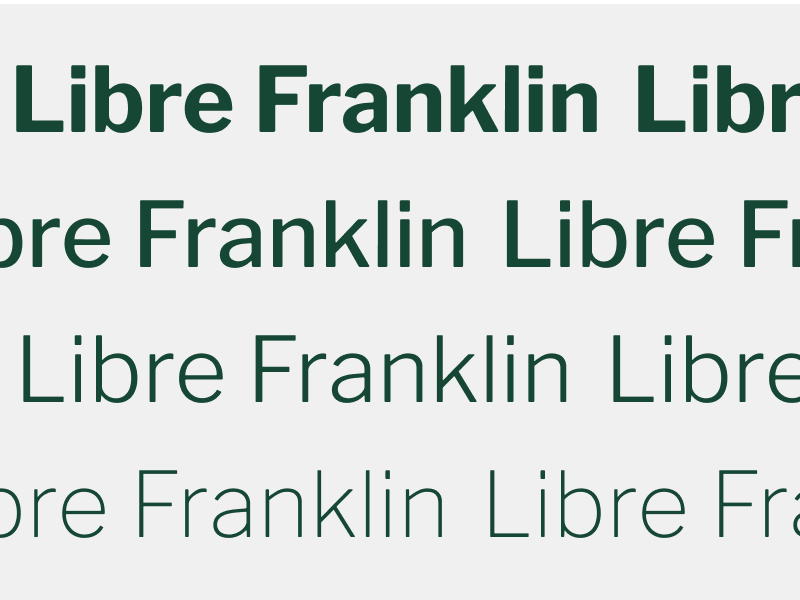 Libre Franklin
Libre Franklin is a secondary typeface. It feels practical and reliable and has a friendly vibe. It's very versatile and should be used in similar ways to Orgon Slab. It is more compact and is easier to read in long runs of copy. Use it when you need a cleaner, simpler look to balance our more stylized typefaces.